The Concept
Mint Offices Çağlayan was designed by the international architectural firm RMJM.

Mint Offices Çağlayan, designed by the international architectural firm RMJM has been inspired by the art of origami and is Mint's first office project.
The ground floor is a 7.60 m high commercial area. This section consists of a first class restaurant and cafe area.
3 floors beneath the project are devoted to parking.
The windows open. The front façade includes a 60 cm deep exitable balcony.
The project has been executed in accordance with LEED standards in line with the Green Building concept.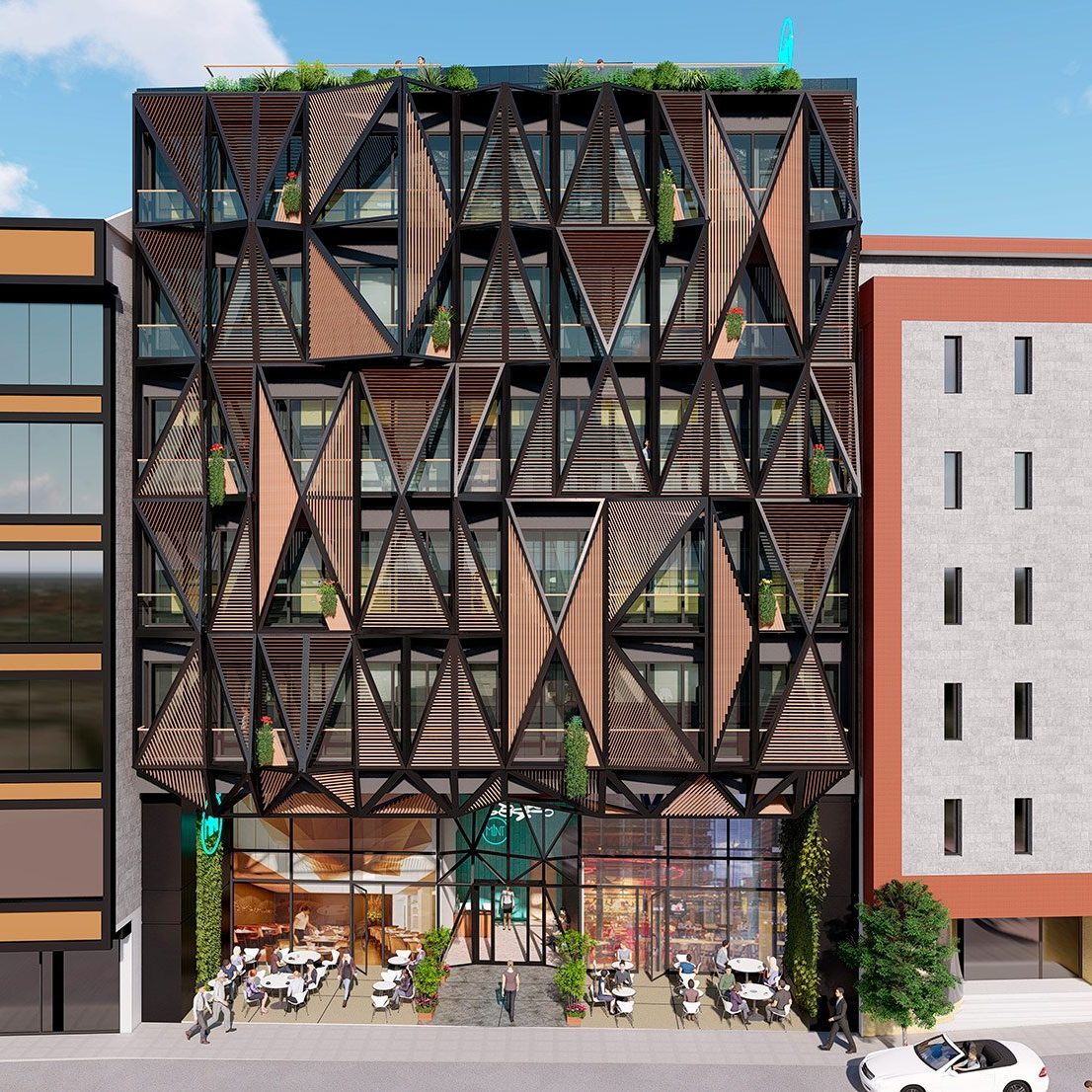 Access
MİNT Offices Çağlayan is right in front of the Çağlayan exit of Kabataş Mahmutbey metro line, which became operational in 2020. This line connects our project with all metro lines in Istanbul. The project is 26 minutes away from the New Airport by metro.
MINT Offices Çağlayan is in the square where Çağlayan Courthouse is located.
It is right next to Şişli Florence Nightingale Hospital.
The project is a 10-minute walk from Memorial Şişli Hospital and Okmeydanı Training and Research Hospital with 1,000 beds.
1 Minutes

1 Minutes

26 Minutes

2 Minutes

Şişli Florence Nightingale Hospital

10 Minutes

10 Minutes
Social Areas
In MİNT Çağlayan, there are 7/24 security services, as well as social areas where you can add to your home and consolidate neighborly relations whenever you wish.
The project, which has many social areas from the fitness room to the guest rooms, from the lounge to the laundry, offers a life full of fresh ideas apart from a customary home life.
Architecture
The MINT offers,
The idea of a new generation of apartment buildings, MİNT Çağlayan can be summarized as the delicate design of limited areas within a busy urban texture. The concept of abilir clever design ice can be defined as the design of all usable areas with appropriate geometry and dimensions, with qualified materials. With this attitude, it was aimed to catch cost / qualified space balance in MİNT Çağlayan.
What have we designed;
Functional layout of spaces in limited areas
Bright, inviting floor hills with daylight
Apartment entrance lobby giving the feel of coming home
Social spaces such as shared guest rooms, gym, lounge which keep the residents together
An identity and a long-lasting exterior and a delightful roof terrace where you can experience all of Istanbul.