Concept
MİNT Kağıthane, consisting of a 14-story single block, has 104 residences and 5 commercial units. Residents began to move in May 2017 at MİNT Kağıthane, which consists of 1 + 1 and 2 + 1 residences.

MİNT Kağıthane, being one of the most valuable and premium location sof Istanbul, will be the center of life in Kağıthane with its TEM highway, Metro and third bridge connections.
Based on the expectations and needs of young professionals and investors, MİNT Kağıthane is located near shopping points such as Grossmarket, Bauhaus, Mediamarkt and Axis Shopping Center. MİNT Kağıthane, as well as the Kağıthane Cultural Complex planned to be constructed and the demand created by the 35.000 people who are expected to work in the new office, hotel and trade areas developed within the scope of the transformation, are increasing the interest in this region.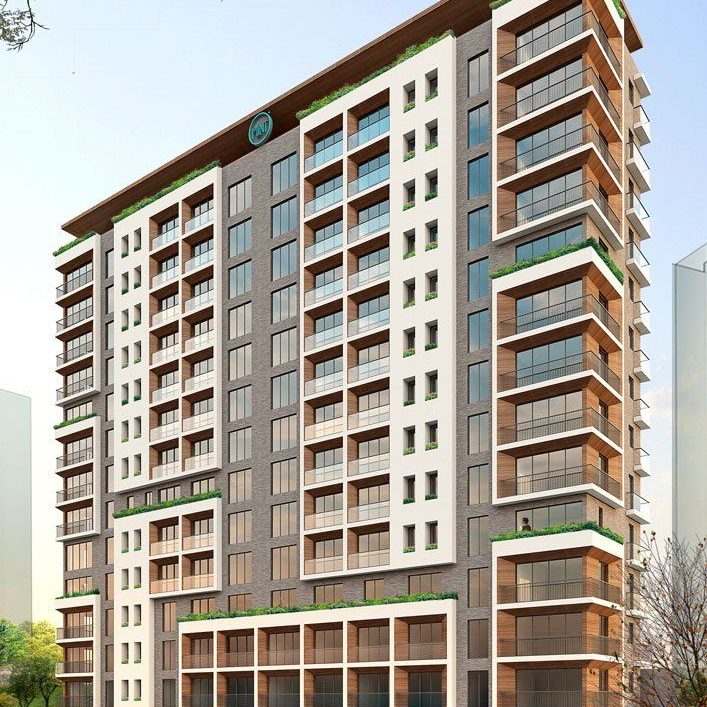 Transportation
Kağıthane, which shines with its investments in recent years, is on the way to becoming the new business center on the European side of Istanbul due to its developing transportation infrastructure and its proximity to Maslak-Levent-Taksim. The Taksim-Beşiktaş-Dolmabahçe Tunnel is 3 km away, and it is only 4 minutes away from the TEM and only 5 minutes from Taksim. It is 1.5 km to the E-5 and 3.8 km to Zincirlikuyu.
This project is also 1.5 km from Caglayan Courthouse, 2.5 km from Mecidiyekoy and 2.9 km from Kanyon Shopping Center. The Kabataş-Mahmutbey subway line, which will be opened in 2018, starts from Kabataş and passes through Beşiktaş-Mecidiyeköy-Çağlayan-Kağıthane en-route to Mahmutbey. The Kağıthane metro stop of this line is only 650 meters away from MİNT Kağıthane.
Social Areas
MİNT is located in Kağıthane; In addition to the 24/7 security service, there are lounges, a fitness center, laundry and guest rooms on the top floor of the project that will provide the comfort of home to you and your guests.
Architecture

Cem Sorguç, founder of CM Architecture and also a lecturer at Mimar Sinan University's architectural project workshop, is the winner of the National Architecture Exhibition and has received the 2014 Achievement Award.

Foster & Partners, SOM and HOK architecture firms are are the forefront of  a new generation of architectural projects from young and dynamic firms who have made a partnership for the MİNT Kağıthane project.

AHAA, which has  many award-winning projects including the National Architecture Award. The main objective of the project is to design areas that make a difference, as well as being functional, user-oriented, and compatible with nature and the environment.